It should be pretty straightforward to get your new company website designed and built, shouldn't it? Yet there's a real lack of transparency about the process with many web developers.
Throw in some mind-boggling jargon, and you'd be forgiven for feeling overwhelmed, suspicious and mistrustful. Let's put that right. This simple guide will show you how we design and build your website, from planning to launch.
Planning, designing, building and launching your website comes in four phases. We'll talk you through that in a moment. But before that, we need to know what you want to achieve, and you'll want to know how much it costs to build your website.
It starts with a chat. Usually over the phone. It's your chance to ask us any questions and for us to find out more about you and your business. We'll ask what you're looking to achieve, when you hope to launch and what kind of budget you have in mind.
If we think we can help you, we'll send you a link to our Project Application form to fill in. It asks for a bit more information about your business, your goals and your competitors. It takes most people about ten minutes to complete.
The information you give helps us do some background research before we meet face to face. We can come to you, to get a real feel for your workplace, or you can enjoy copious tea, coffee and biscuits in our boardroom. Whichever works for you.
During the meeting, we'll go over your Project Application answers in more detail, to identify which features will help your business the most. This enables us to give you a quote for the website design and build. You'll get this within two to three working days.
What does the website quote include?
Conclusions about the needs of your business.
Conclusions about the needs of your customers.
Our recommended solution.
Itemised costings and a fixed total.
An approximate timescale for phases 1-4.
The quote comes to you digitally and you can accept it with a simple click. We'll catch up over the phone before you do that, though, so you can ask any further questions and check we're all happy with the plan. We'll then send you an invoice for the deposit payment before work begins – this is usually 50% of the project value.
Finally, you receive our on-boarding document which summarises everything you'll need to know about your website development.
Website development phase 1: Discovery & planning
The first phase is all about developing a clear plan for your website project and it's the most important step. As the saying goes: "Fail to prepare, prepare to fail".
A mini discovery session (usually 2 – 3 hours in person) really helps us to get to the heart of your business. We'll also run a full analysis of your online competitors: What keywords are they using? What search terms are their site's pages optimised for? What's the structure of the overall site? What kind of customer are they targeting? What content do they include? This gives us a much clearer view of how to make your business stand out for your potential customers.
Phase 1 concludes with an online strategy document and a site map for your new site, plus a detailed website specification for you to approve.
We can't stress the importance of phase 1 enough. This investment of time and knowledge is what makes all the difference between a generic, pretty website and one which actually boosts your business.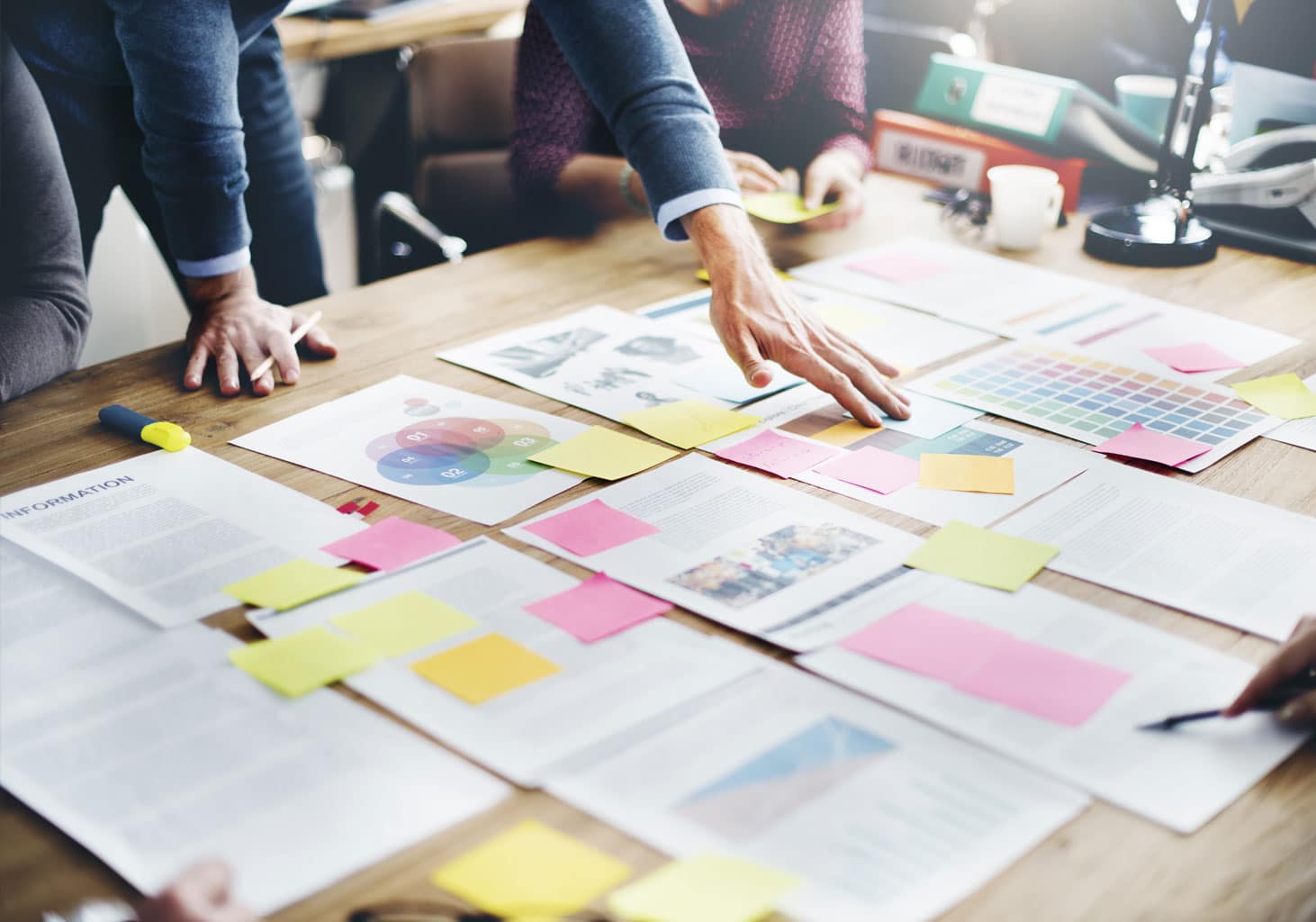 Website development phase 2: Design
The design process starts with a design framework. It outlines what content each page will include and how it will be structured. We'll create some initial wireframes to demonstrate the layout, user journey and calls to action (CTAs) on each page of the site. Next, we'll move on to designing some mock-ups, where we'll flesh out the visual design for the site.
Soon, you'll receive a clickable prototype of your website. It will include the home page and up to 3 key pages so you can find out how the site will look and feel.
Website development phase 3: Development
Once you're happy with the design and layout of the site, we turn the approved designs into a working website. We'll build your site using WordPress. It's a content management system (CMS), which allows you to log in behind the scenes and make changes and add pages to your website in the future.
WordPress also allows us to add other plug-in software. We set up an SEO (search engine optimisation) plug-in as standard, which makes it easy to add individual titles and meta descriptions for each page. We'll also install Google Analytics, so you can see how your site is performing.
It takes time to get everything built and configured properly, so we'll send you a weekly status update. This way you'll always know how we're doing and what's up next. When the first draft of the development site is ready, we'll send you a link so you can view it. Take your time and assess every aspect of the site: the visuals, the text, the menus, the images and the usability. We'll schedule a phone call to go through your feedback and compile a list (or round) of revisions.
Our projects include up to 3 rounds of revisions. We'll complete any revisions within the scope of our project agreement, give you the final version for approval and book the site in for launch on an agreed date.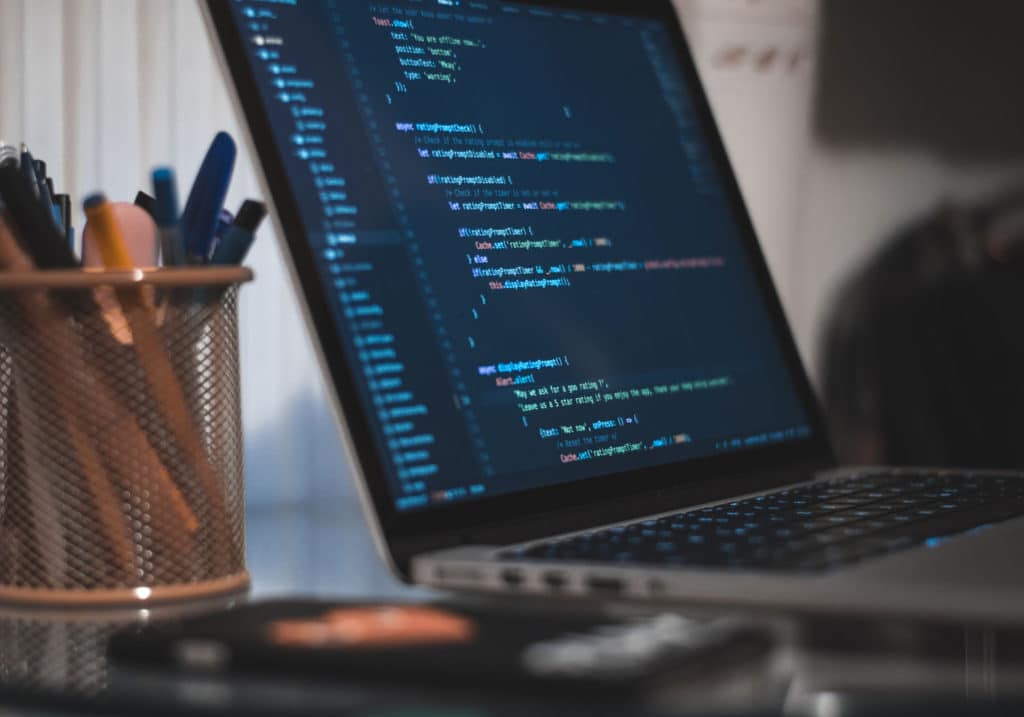 Website development phase 4: Launch & support
Before we launch your new website, we'll test it on various browsers, operating systems and mobile devices – there's no excuse for a website which isn't completely mobile-friendly displaying properly on tablets and mobiles as well as desktop computers.
We'll optimise it so it loads quickly and make sure every plug-in is up to date. We add the site to Google Search Console and submit a new sitemap to make sure Google can index it easily. If you have an existing website, we'll also manage the process of moving to the new site, while trying to maintain any existing SEO value.
Our 35-point launch checklist – which covers everything from security and redirection of existing URLs to making sure each page is optimised for search engines – ensures we don't miss a thing.
You then get a 30-day guarantee from launch day, when we'll fix any bugs or teething problems for free, eg. if you spot a broken link. We'll also give you free access to our Website Care Plan, where we'll look after your site and make sure it continues to run smoothly and securely.
Finally, you get our user guide. It shows you, in plain English, how to use and update your site. You'll also benefit from an hour-long face-to-face training session, which will build your confidence in using and managing your new site.
After the 30-day period we'll be in touch to double-check everything's ok and then we'll move you to one of our regular support plans so your website is taken care of for the long term.
We can also help you with your Google My Business listing – we'll review the listing to make sure it's complete and give you some tips on how you can optimise it to appear higher in the local search rankings.
And that's it. Your new website, from planning to launch.
If you'd like to know more about how to prepare and plan for a website project – even before you choose your web designers – just get in touch.
——
How we design & build your website – at a glance
Briefing
Initial discussion, scoping, proposal & quotation.
Phase 1
Discovery session.
Competitor analysis.
Strategy document, site map & website specification report.
Phase 2
Wireframes, user journey & calls to action.
Visual design mock-ups.
Clickable prototype website..
Phase 3
Website build in WordPress.
Review of completed site build.
Up to 3 rounds of revisions.
Sign-off & launch date decision.
Phase 4
Site optimisation using our 35-point checklist.
User guide and website training session.
Official launch.
30-day guarantee for bugs & fixes.