Expert web design & development in Dunstable
We create bespoke websites that attract the right clients and help your business continue to grow.
Want a website that really speaks to your audience? If you're looking for a partner to help your business to be more successful online, let's have a chat.
Your web design agency in Dunstable, Bedfordshire
Not seeing the sort of results you'd like from your website? You're not alone.
Many businesses find that their websites don't drive enough sales. And it's usually for two reasons:
1. Not enough people know about your website
2. Not enough people are engaging with your website
There's no secret to success. It's all about strategy.
With the right strategy, you can get more from your website. Design isn't just about making a site look nice; it's about drawing people in – and, perhaps even more importantly, getting them to stick around. That can be achieved through purposeful design that provides great online experiences.
Feeling a bit deflated over your existing website?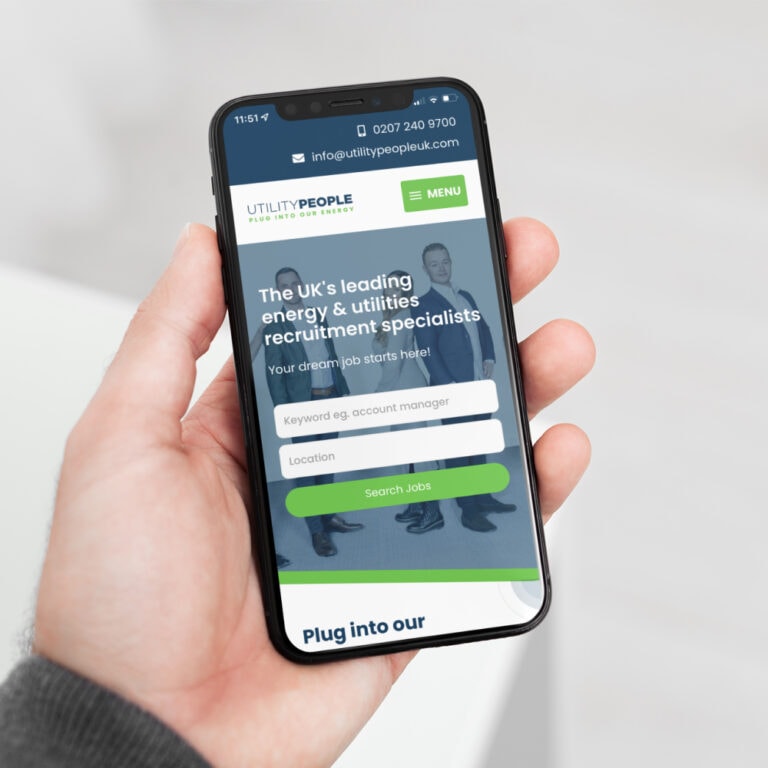 Why choose Fifteen Three for your Dunstable website?
Fantastic websites
are what we do best!
Our confidence comes from our experience. We've worked with all sorts of organisations – big and small – gaining first-hand knowledge of what works, and what doesn't.
For the last 10+ years, our founder Chloe, has been designing and building websites that help businesses just like yours attract more leads, drive more traffic, and convert more visitors.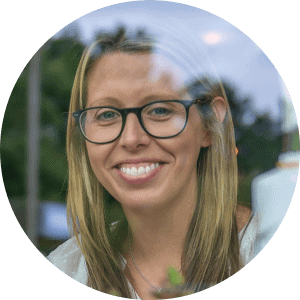 Chloe Briggs
Founder & Website Consultant
Our Dunstable web design projects
Just a few of our website transformation projects that drive real results for our clients.
A complete website transformation to reposition Eagle Design+Build as a dream home provider.
Read the case study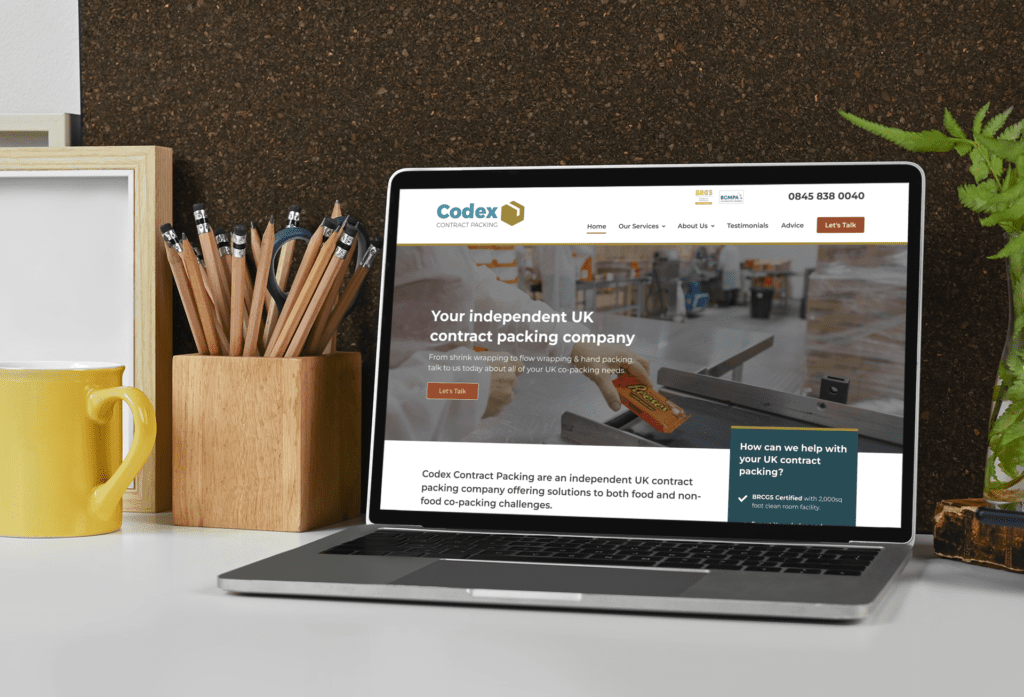 Total redesign to position Codex as a leader in their industry, plus SEO & Google Ads to boost their profile.
Read the case study
Ready to level up your business website for 2023?
Dunstable web design FAQs
Got questions about our web design services? Take a look below, or feel free to get in touch!
How much does a business website cost?
This will depend on what you need. At Fifteen Three, we believe in being open about our fees, and you can find a full breakdown of costs on our pricing page.
Our packages start at £2,495  + VAT for a 5-page site, with the option to customise your services with add-ons to ensure we're meeting your needs. We also offer payment plans if you'd like to spread the cost of your new website.
Don't see a package that suits you? That's OK! Chat to us and we'll tailor a plan, just for you.
What's the difference between what you offer and a platform like Wix?
Platforms like Wix, GoDaddy, and other web builders are great. If you're just getting started, they're good choices - we actually recommend you start with some kind of DIY solution rather than spending a lot of money initially.The problem comes as you grow, and you need to do more. Web builders often have very limited technical functionality, making it difficult to achieve your goals once you've outgrown them.This is the point where you'll need to think about working with an expert who can take your website to the next level.
How long will it take to get my new website up and running?
As you can imagine, every business website is different. Each has its own strengths, and areas where there's room for improvement. There's no definitive timeline for how long a website transformation will take.
Typically, when our clients already have an idea of the text and images they want to use, we can be ready to launch within 8-12 weeks. If we're starting from scratch, projects take a little longer.
How do I know what should go on my website?
Don't worry if you're not sure what you need. We're here to help you figure it all out. We start every project with a discovery workshop, where we take a closer look at your target audience, and their expectations and requirements. When we fully understand who you're trying to attract and engage with, we're able to develop a custom content plan that will help your business to stand out.
Can you also help with the content for my new website?
We sure can! Of course, the option to create content yourself is always there. But we understand that you may not have the time, resources, or expertise to develop new content for your site.
We work with a team of fantastic content writers who can turn your brief notes and ideas into powerful content that speaks to your audience. This is an add-on service, costing around £150 + VAT per page.
I think my website just needs a few tweaks - can you do that instead of a full redesign?
Yes we can, BUT we only carry out website updates and changes for clients who are subscribed to one of our regular WebsiteCare plans.
Having a care plan for your website means you can be confident that your website is well looked after and protected, and it also means we can focus on helping you improve your website with any changes over the long term.
In situations where we believe SEO will make a real difference, we can help optimise your website for improved results. If your existing website is very poorly optimised, or presents with highly complex SEO issues, then we may refer you to one of our specialist SEO partners. We're selective about who we partner with. We only use experts who we'd be happy to work with on our own site.
What about hosting, domains & support?
Yes, yes, and yes. We provide hosting, website maintenance, and ongoing support as part of our WebsiteCare plans.
We can also look after your domain(s) for you, renewing on your behalf as needed, while still ensuring you retain ownership of your domain. This service is incredibly cost-effective, costing just £75 + VAT every two years for .co.uk domains, or £95 + VAT every two years for .com domains.
We absolutely do! WordPress is simple, yet effective, and it's undoubtedly one of the best web builders and content management systems out there. We're very proud to build all our designs on WordPress, and we work exclusively with the platform. If you have an existing website built on WordPress that isn't quite doing what you need it to do, we can often elevate it to deliver even more value. For websites that have been built on other platforms, we'll start over from scratch on WordPress.