One of the first questions our clients ask us is how long it will take to build their new website. That's understandable. And our honest answer is: you could be ready to launch in 8 weeks, or it might take several months longer.
Why so vague? Because it's not just about how large or how complex your website will be; there are a lot of factors which affect website development timescales, many of which are actually in your hands.
What affects how long a website design and build can take?
Let's start with what you want your website to do. Will it be a brochure site, an online shop, a dynamic presence with a growing library of articles, videos and other content? 
It's not so much the number of pages on your site that affects website build times as the functionality and features you want, and the number of different page designs.
Website functionality and features
Your basic brochure site contains a home page, a services/products parent page and subcategories, an about us page and a contact page, possibly containing an integrated contact form. The straightforward structure usually translates to a faster website build.
If you would like more functionality, that build time lengthens.
Typical extra website functions that can add time include:
the number of extra page designs required, for categories, subcategories, product pages, galleries/portfolios, case studies and campaign landing pages to tie in with your email marketing;
e-commerce capability, online product directories and payment functions;
integrations, such as email marketing, scheduling and calendars, online chat, interactive maps and more.
This is all in the preparation. Creating, collating and uploading your content all takes time. Occasionally a client comes to us with absolutely everything already in the bag. That's unusual, especially because the discovery meeting often uncovers new ideas you'll want to incorporate.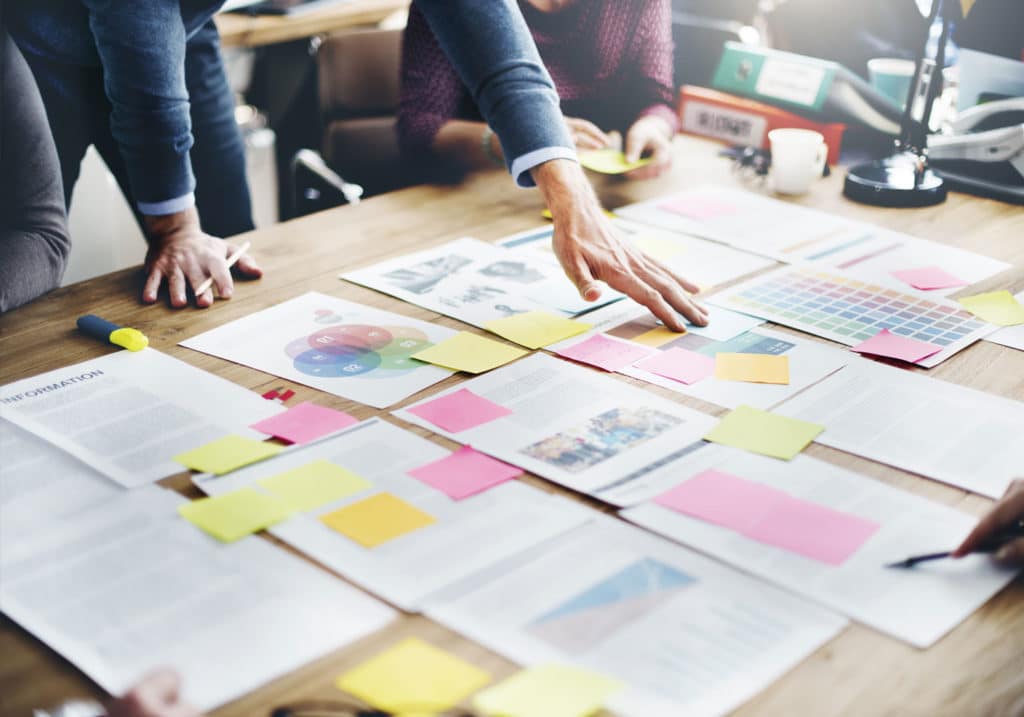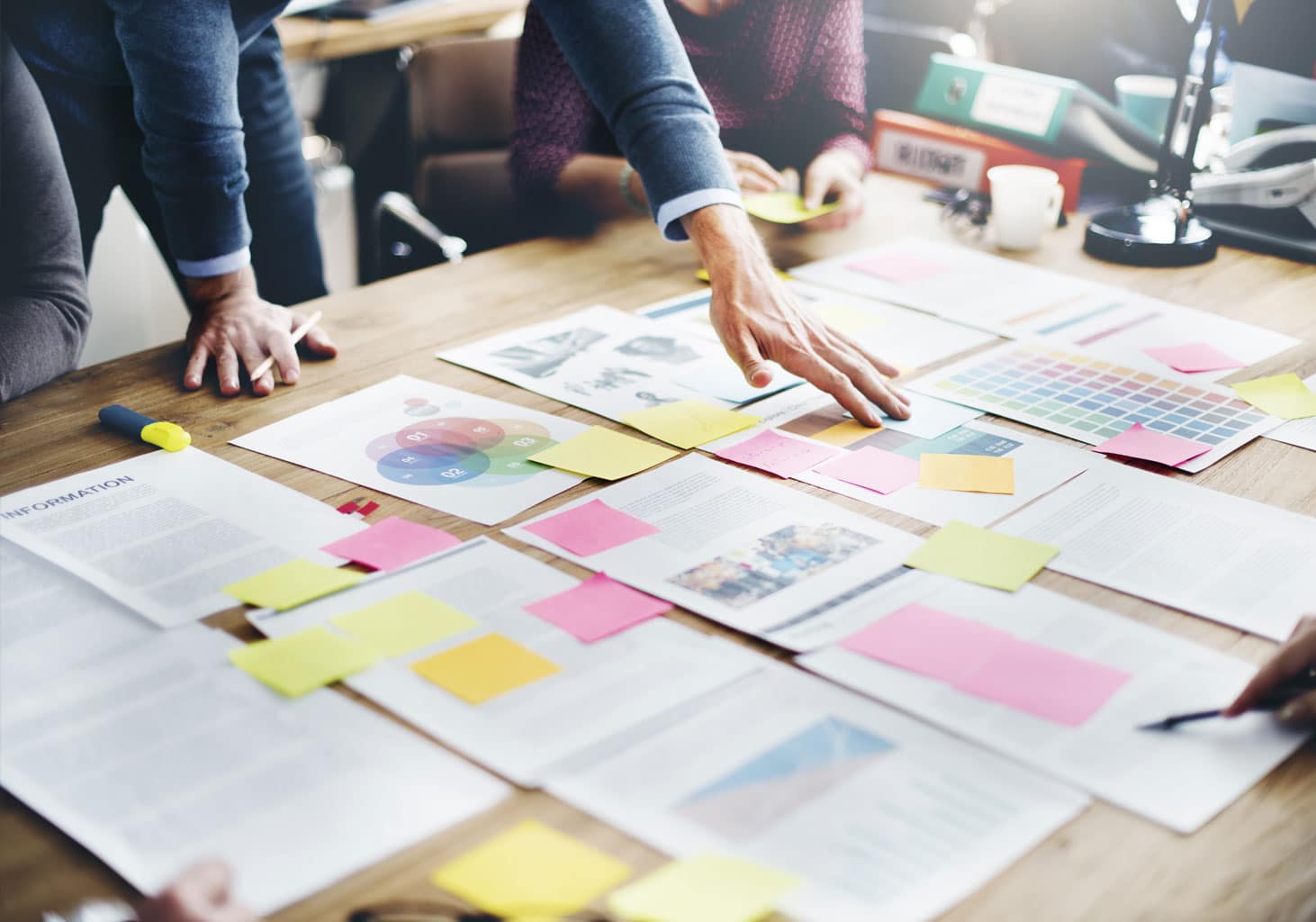 These are the elements of content you'll want to consider – either before or during the website build:
Copywriting. If you have an existing site and/or brochure, does the copy reflect who you are today? Was it professionally written? Is it persuasive? Most companies benefit from the input of a professional copywriter; you can arrange this yourselves or we can put you in touch with one of our preferred copywriters. Either way, you'll need to allow time for interviews and the writing process.
Case studies and testimonials. Social proof is a powerful selling tool. A good number of customer testimonials and encouraging case studies for each of your key products or services can convert website visitors to callers. Interviewing clients for case studies means more to schedule in, even if the copywriter is working on this at the same time as the site is being built.
Photography. Do you have an extensive library of high-resolution, high-quality photographs of staff, products and projects? Amateur photography can let down even the best of websites, so you may need to factor in multiple visits from a photographer, their time to edit and send you their shots, and your time to choose a bank of images to use.
Videos, animations, infographics and illustrations. Would any of these benefit your site and your customers? It's easy for us, as website designers, to accommodate storage for visual media and design page templates to display them, but you need to factor in time to create them.
If you've read our article How we design and build your website, you'll already know the four phases of building a successful site and taking it to launch. We carry out in-depth discovery with you, provide weekly updates throughout the design, prototyping and build phases, and allow up to three rounds of revisions.
All of that requires your direct input. So, here's another factor.
Your availability and response times
You should never rush your feedback, of course. We always recommend taking two or three days to review what you've received. But prompt acknowledgements of each update and clear opinions and instructions in response to wireframes, page designs and navigation, prototype functionality, and the final, functioning website all affect how quickly your website will be ready to go.
That's usually straightforward if you're the only decision-maker. But how many of your colleagues are involved in reviewing the website development? The more there are, the slower it is to gather full feedback. There's a balance to be found between getting good insights from around your business, and allowing for too many potentially conflicting opinions and tastes.
At the discovery meeting, we'll usually work out between us who needs to provide input into the website build. That will help you to be clear about the right people to influence the website project.
It's also possible that the discovery process means you'll think about your business in ways you haven't before. This can lead to changing the project brief and adding new features, all of which needs costing and approving.
We all want your website to be ready sooner rather than later. You, because you get to announce the big launch, tell your customers and the wider world, and see the results of your investment faster. Us, because we get to show off our latest project, we get paid, and we move on to the next exciting site build. 
But what matters most is that on the day of launch, it's everything you hoped it would be and more.
The checklist below will help prepare you and your chosen web design company for the project ahead. If you'd like any more advice on ensuring a faster website design project, just get in touch when you're ready.
Want to launch your website in as little as 8 weeks?
Here's a checklist of what you'll need: